SEO Strategies , Techniques , Tactics for your Startup Online Business
As we all Know , Internet is crowded and noisy place . A user get thousands of link on searching a single topic online and it is impossible for a user to click each of them . Mostly web users will click only couple of links , search upto first and second page of the google and then modify their search if they don't see what they want .
I know all of you think how to increase visitors on your website as there are barrage of search results. Why don't you try Search Engine Optimization techniques . The first question comes on your mind What are these techniques ? How these will improve visitors on your website ? Are these costly techniques? So on …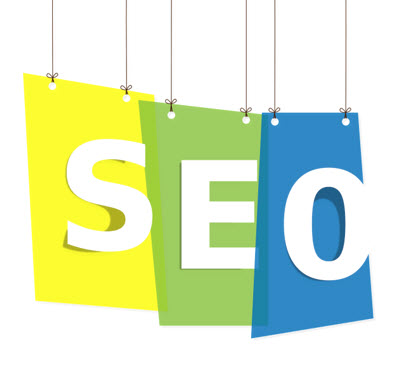 What is Search Engine Optimization ?
Search Engine Optimization is a set of practices and techniques which are used to improve rank of the website on SERPs (Search Engine Result Pages) and getting traffic from free , organic , editorial and natural search results on search engines.
It is divided into two parts –On Page SEO and Off Page SEO
1. On Page SEO
It is also known as On site Seo and all activities under this can be taken directly within the website to improve its position in Search Rankings.
Activities are :

Meta Title : It plays a vital role . Each page of your website should have its own title in which main keyword should be included.
Meta Description : Many people don't think that Meta Description is necessary for website but it is that much important as Meta Title if relevant keyword is included in your content .
Meta Tags : These are a set of keywords . You will have to search it wisely . All your Off Page Seo activities (will explain later ) are based on these Keywords . You can also use Keyword Planner to get Appropriate keyword for your website .
Heading Tags : It is divided into various sections like H1 , H2 , H3 , H4 etc . H1 is for main page title . You can use H2, H3 , H4 and so on for subsequent headings . Each page should have only one H1 Tag. Keep this point in your mind .
Alt Tags : Each Image should have alt tag. All your uploaded images have titles, so treat them just the same as your page titles. Including relevant keywords can help people find your site when searching on Google Images.
URL Structure and keyword Density : URLS which have targeted keywords in them perform more . To bring better crawling , keep your URLs small and search engine friendly whereas Do not use excessive keyword in your content . Otherwise it can also leads to your site banned from search engines .
2. Off Page SEO
All the activities under Off page seo are performed outside the website .It is used increase traffic on website by making backlinks .
Activities are :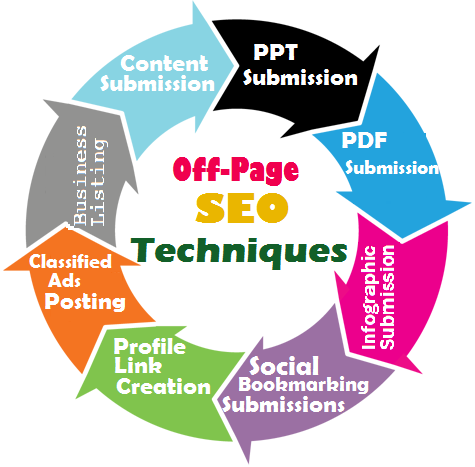 Link Building : Submission of our Website URL on high ranking website . The most popular ways are Directory Submission , Article /Blog Submission , Business Listing , Forums , Classified Submission , Photo Sharing , PPT Submission ,Video Creation , Blog commenting , Guest Bloging etc .
Social Media : Social Media is considered as the part of Off site seo . All the links from social media sites are no follow . It is also a form of link building .Various Social Media sites are Facebook , Twitter , LinkedIN , Google+, Pinterest , Instagram .
Social Bookmarking : It is considered as best way to increase traffic in past but it is still a good way to get traffic to your website. Depending on your niche you can find web sites like reddit.com, stumbleupon.com, scoop.it and delicious.com (to name a few) to promote your content.
Why you need Search Engine Optimization ?
It will help people to find your Website which results in sales due to which your Business profit will be increased .
Seo helps in bringing relevant traffic for your website
Seo does not require huge money , it is effective & efficient way to get Traffic to your Business Website SEO Keeps You From Missing Out in web traffic . It always reminds google to crawl your website .
SEO helps in Building your Startup Business in Brand