How to Send Bulk Emails with fast and more better delivery
Everybody this days want to send bulk emailing but when they actually buy a VPS and start sending mails the problem starts arising.. Where biggest mistake is non proper setup of services and non proper use of server resources
How to set it up properly:
I consider here you already have your VPS login details:
1) Verify PTR of your Servers by visiting http://mxtoolbox.com/ReverseLookup.aspx. If PTR is not proper updated then you need to send your domain name on which you want ptr to be set at info@onlinetroubleshooters.com
2) Check Blacklisting of IP address at : http://mxtoolbox.com/blacklists.aspx There are some registries which are not to be worried on if the IP is showing blacklist over there like UCE Protect or like as they just block IPs like anything and will demand you for payments
3) Make sure your SPF and DKIM is properly set, for doing this you have to login to your cpanel of domain -> Click on Domain Authentication and then click on Enable SPF and Enable DKIM
4) You can verify report of SPF and DKIM by sending an email from your email id you had created from webmail to check-auth@verifier.port25.com. Make sure subject and body of mail should be blank
5) After few minutes of mail sending you will automatically get a report which should show SPF and DKIM , if not then you have to send email at info@onlinetroubleshooters.com to get it checked
6) IP rotation : it is a service which will purely help to have emails move with different IP , so again you need to ask support team to set this service for you in server corn. But make sure IP rotation is normally helpful to rotate IP every one hour so if you are looking to have IP rotate every exact specific time of number of time that is not feasible . Being all IP rotates within every hour automatically
7) Do not rotate your server main IP in IP rotation
8) Checking and Filtering your Database , you should filter your database for email validation this is a tough and long run process but doing this will help you to get better delivery and less bounce rates
9) Once you have verified email database with you , then you are good to send emails
10) Send a lot of 20-30,000 mails not more than that a time and once your particular software has completed the mail transfer then Login to your Server WHM and check for mail queue. Please make sure mail queue is released from server to start from second lot , if it is still showing numbers then wait for it to be completed
11) Once it is complete you are good to go for second lot, one more thing if your email queue shows frozen mails then you can better select them and delete. It also applies for any mails that shows system as any bounce emails will fill exim again and hold it for long time.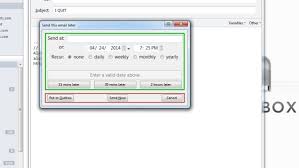 Any queries on bulk emailing , please enter into comments
Online Trouble Shooters Bulk Mailing Service at :
http://www.onlinetroubleshooters.com/bulk-email-vps/