Reseller Hosting In India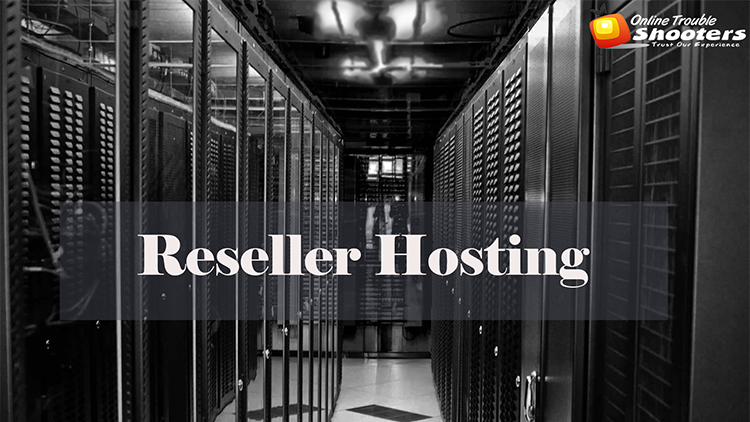 Confused about what Reseller Hosting actually is? In how many types they are available? Today i am going to tell you about reseller hosting and their types.
Reseller hosting is a form of web hosting ,where the owner of account has the ability to use allotted disk space and bandwidth to host websites on behalf of third parties.
In general, a reseller is a company that buys a product or service from another company and resell to other companies under its own company .
You can also understand by this simple e.g. If you buy anything from retailer and sell it to your own shop, that's called reseller means selling the same product again.
Reseller hosting is of two types : Linux Hosting and Window Hosting.
There is no such difference between Linux and Window Hosting , just the differences of operating systems .
Linux Reseller Hosting , is one of the services suitable for companies who are into Web Designing Services, SEO Services, Web Development or any other related service. The Linux Reseller Hosting, is best to expand benefit to their customers. The issue faced by many companies providing reseller hosting is about handling the support and providing timely reply to their customer.
If you are looking to host multiple websites then ,Windows Reseller Hosting will be the good plan.
There are several advantages of using our Reseller Hosting:
• Control — The Reseller Hosting gives you full control to offer any size plans, manage your own servers, pricing and host an unlimited number of websites.
• Excellent Customer Support — Customer support is always an advantage . A good customer service always help to grow the business . At online trouble shooters , we not only provide good services but also excellent technical support.
• One Solution — Reseller Hosting includes everything you need to build a hosting business eg. cPanel.
• No Maintenance : Instead of purchasing your own server for your company, a reselling plan is very similar to having your own dedicated server with one important difference. You won't be the one having to worry about complicated server issues if something should go wrong. Having a technical support department that is well versed in fixing these problems is a very helpful aspect of having a reseller hosting package.
Reseller hosting is good for entrepreneurs who are planning to start or starting their own business. It is a relatively low risk investment with limited start up cost . Reseller hosting allows you to create packages and sell them for whatever price you like. Reseller hosting is also very useful if you're looking to create new income streams in an existing business.
For end users, reseller hosting is good if you are an experienced webmaster. You can enjoy the low costs of reseller web hosting. On the other hand, if you are new to hosting and programming, reseller hosting might not be the best choice for you.
If you run into problems, you will definitely need some resourceful technical support from established web hosting firms to troubleshoot the problems for you. Sometimes, the price difference between regular web hosting and reseller web hosting might not be that significant.
There are many Reseller Hosting providers in market like :
• Online Trouble Shooters
• BlueHost
• Host gator
• Just Host & etc.
You need to check which is the best and affordable host provider for your business. You can also take help from google or visit their sites for more information.
I hope my blog will definitely help you.
Thank you