Common mistakes while choosing web hosting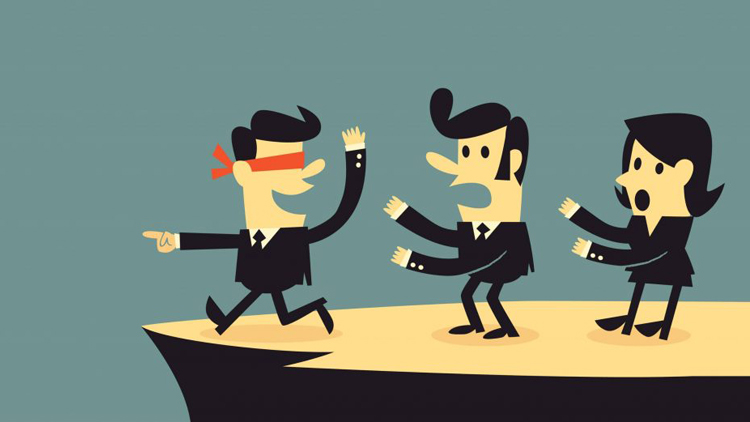 We all learn from our mistakes in one way or the other. However don't you think that it's better to learn from other's mistakes than doing it ourselves and then rue of them?
And if it's about hosting your website, you can't even afford making a single mistake; it can not only cost you more but can also put your online reputation at a stake.
Anyone who is less experienced and even little unaware of these such things can easily be convinced to purchase a relatively 'cheap and best' web hosting plan from a tawdry company which can put you in lot of troubles afterwards.
If you are going to choose a web hosting plan you need to first learn and make yourself aware with the incidents that can occur after selecting a wrong host for your website, by avoiding just few mistakes you can prevent yourself from being a victim of poor web hosting service.
As a start-up you don't only need a good web host but also a reliable and easily approachable service provider. Anything less than that is not simply going to work.If anyone has told you that it's very easy to get into an online business and put a website, you really need to read this article carefully and think twice before you go by the rumours and surprises , it requires the deep understanding of the "www" to run a show on the web.
You need to be completely aware with the pros and cons of a web hosting solution In order to be a responsible business owner.
In this article we'll discuss about some very common mistakes that beginners make when it comes to choose a web host.
Mistake #1: Searching for 'Top web hosts'
Unfortunately, the internet has got more number of bad peoples than good on it; it has got the peoples there who want to make money by doing anything they can. The webmasters of the infamous "top web hosts" falls in the same category only who offers hosting according to the amount of money which makes it obvious that these hosting data on websites is fake.
Instead of browsing these stinky sites which contains fake reviews and tons of affiliated links you need to head towards some real web hosting review sites or forum
Mistake #2: Partnering with a new hosting company
There are brand new hosting providers who offer huge discounts, freebies, coupon codes etc, In order to gain quick attention and attract business users, their objective is to gain large number of customers and scale their business in order to make quick cash, it is most important that you select a company which has been serving customers for more than 10 years at least and has gone through every tough experiences of serving them successfully
Mistake #3: Looking for unlimited web hosts
With the excitement at its best and recently grown interest it is obvious that you want the best infrastructure for your business but that doesn't means that you select the web hosts who claim to provide UNLIMITED everything. In simple words let me make this very clear to you that there is nothing like the word 'unlimited' specially in the web hosting industry , it is impossible to let you host unlimited domains on a hosting account. It's just a simple concept which doesn't need hard time at all to be understood.
Mistake #4: Expecting the cheapest and free web host solutions
This fact is as undisputed as the sun rises in the east that nothing comes for free in this world.
So why should your hosting be free? If someone is making promise to provide you a free hosting service I can bet that you are further going to encounter many problems like
• 3rd party advertisements on your website
• Issues with the loading speed
• Appearances of warning messages
And many more…, you can't afford to take so many risks and rely over the uncertainties at the cost of couple of bucks..
Inexpensive but paid hosting is quite affordable, risk free and the best option which you need to prefer.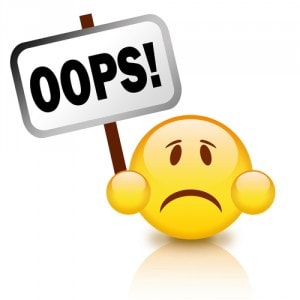 Mistake #5: price over everything
While choosing the web host for the very first time don't let pricing be the only factor that decides which host you should go with, cheap plans can be nice to the pockets but remember one thing that there is a difference between 'cheap' and 'affordable', you should remove a myth from your mind that you can get a decent web host without a minimum amount of money.
Adding some extra money and getting some useful features is also somewhat justified.
Mistake #6: Lack of communication with technical support
You too have a certain roles to play, web hosting is a technical service, and you need a good technical support person who can assist you 24*7 in case if you get stuck in between few operations, you should be able to talk to someone for immediate help.
Mistake #7: Paying less attention to given terms and conditions
We generally tend to ignore terms and conditions while signing up for any service or deal , but sometimes this may turn into fatal ,especially in case of web hosting , you need to know almost everything related to it in order to avoid future issues, you should read refund policy, cancellation policy, ToS of agreement carefully and ask the provider for any other clarifications , it's all up to you to verify the service description , deliverables and related conditions before you make payment to them.
So whenever you wish to start an online business, keep in mind these seven common mistakes that peoples generally make, if you choose a good web host its only good for your business and is going to help you in many ways, think practically it's the most important thing, the first thing you need to give your website is good foundation and that you can do so by choosing a perfect web host..