Lets Know About Web Hosting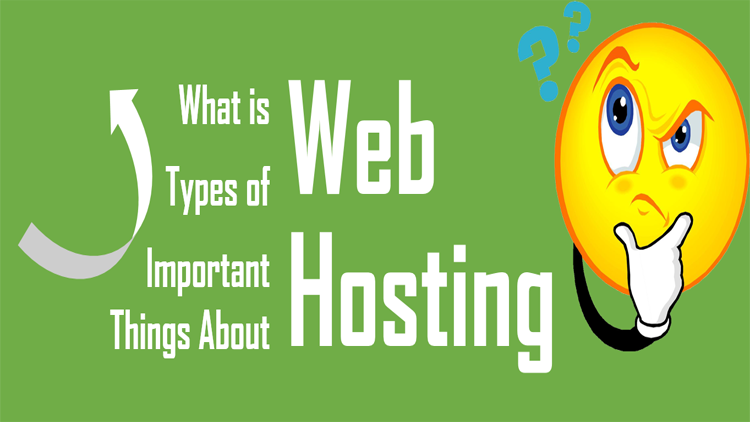 In very simple words web hosting may be defined as an activity or the business of providing a storage space and access for the websites.
Web – hosting is a kind of service that allows organisations and individuals to post a website or webpage over the internet.
When you make a website and want other peoples to look for it you will need to publish or upload it with the help of something which is known as web hosting service.
A web – host or web hosting service provider is a kind of business that provides the technologies and services required by the websites or webpages to be viewed or displayed on the internet.
A special high powered computers which are known as 'web servers' are needed to store and host the websites ,when internet users want to view your website they need to type your website address into their browser , their computer will then connect them with your server and your webpages will be delivered to them through browser.
Most hosting companies require that you own your domain name in order to host with them , before we jump into the different types of web-hosting it's important to remember that you need to have a domain name so that your website can easily be founded over the internet , the domain name is something which is very essential for your company's internet address , in the same way as your company's street address is required to find your offices , a domain name is used to find your website, considering this a user needs to pick a suitable domain name which is memorable and moreover relevant too.
Since domains are so simple and buying them is simple as well , using domain registration services one can easily get domain name for their organisations at just very nominal and easily affordable cost / year.
Now the next important thing is the Types of web hosting
With the advancement and progress in the technology different types of web hosting is now available to meet the different kinds of requirements of websites by the customers , some of them which are being widely used now a days are-
Shared web-hosting–
Shared web hosting is the most common type of web hosting and also the easiest to start on with.

In shared hosting one server is shared between many customers, which typically offers some advantages as well as disadvantages.
It's cheaper– it's generally less expensive because you don't need to pay for the whole server upfront
It's easy to use– shared web-hosting offers the preconfigured server with the most popular and which are in trend options available and your hosting company will take care of few factors like maintenance and security updates on behalf of you.
Less flexible– you probably won't be able to block a specific port or modify a core component with the shared web hosting.
Because shared web-hosting is the most common type of web-hosting, most of the companies simply prefer to it for website hosting
Website Builder–
Website builder is one of the easiest way to build websites and get appeared online, the site builder comes with hundreds of professionally designed templates that can be further customised as per your needs to make your website exactly as you want. The website builder includes a free domain name and an automatic web hosting account setup. It has also got some advantages as well as disadvantages.
Easiest way to appear online- with no any additional learning required and hundreds of free templates available you can appear online in very few time with website builder
Professional results @ very low cost– Mid phase website builder gives you all you need basically for a low monthly cost and also provides you with an opportunity to edit your site anytime.
Highly custom website and difficulty in its functioning– although you have a freedom to embed code and make changes in your website but it can be hard to do and introduce highly custom stuff.
Dedicated Hosting–
With the dedicated server hosting a client leases an entire server which is not shared with anyone else and can have full control over it including choice of operating system, hardware etc. just like it sounds with the dedicated server hosting you get your own server and all its resources , it's like living in your own mansion .
Dedicated hosting also offers some typical advantages and disadvantages..
Flexibility and customization– dedicated hosting gives you the full freedom of choosing the exact hardware and software specifications.
Full control– you have access up to full extent to your dedicated servers and you can even tweak your setup to meet your needs
Prior technical knowledge is required– with the dedicated server hosting it will be the client's responsibility to configure and manage everything related to the server.
More expensive-going with dedicated hosting can cost you more than usual and other kinds of hosting because cost of the server isn't shared with any other customers.